Behind the refugee crisis, families in the West are willing to pay and pay money to smugglers and traffickers.
One man's effort to shepherd his brother into Europe sheds light on the multi-billion-euro smuggling networks that are taking advantage of Western Altruism and fueling Europe and USA's migrant crisis
One Tuesday night in June 2015, Tesfom Mehari Mengustu, an Eritrean delivery man in Albany, New York, got a call from a number he did not recognise. On the line was Girmay, his 16-year-old brother.
Girmay was calling from Libya. He had just spent four days crossing the Sahara. God willing, he said, the men who had smuggled him through the desert would get him to the capital city of Tripoli within days. After that, he would cross the Mediterranean for Italy.
"Europe is within reach," Girmay told his brother. But he needed money to pay for the next leg of his journey.
Tesfom, 33, was less enthusiastic. Four years earlier, he had paid $17,000 in ransom to free another brother who had been kidnapped crossing Egypt's Sinai desert. On another occasion, he had sent $6,000 to a smuggler holding his sister hostage in Sudan. War-torn Libya, Tesfom knew, was particularly dangerous. That April, Islamic State militants there had executed 30 Ethiopians and Eritreans and posted the videos online.
Of those lucky enough to survive the desert trek, many never make it to Europe.
"You will either drown in the sea or die in the desert," Tesfom had already warned his little brother. "Or worse still, someone will slaughter you like a lamb on your way there. I can't let you do this to our mother."
But Tesfom also knew his hands were tied. Girmay might be tortured by smugglers if he didn't pay. He agreed to send the money and told his brother to call back with instructions. For weeks, none came. The phone Girmay had used went dead. By mid-July, a few weeks after Reuters began tracking Girmay's odyssey, Tesfom doubted he would ever see his brother again.
Tesfom's months-long effort to shepherd his brother into Europe — via payments that spanned at least four countries, three different bank accounts, and the use of three different kinds of money transfers — reveals the inner workings of the multi-billion-euro smuggling networks that are fuelling Europe's migrant crisis.
Europol, Europe's police agency, says people-smuggling may have generated between $3 billion and $6 billion last year. Most of the money for passage is raised and transferred by migrants' and refugees' relatives around the world.
The smuggling rings exploit captive consumers thousands of miles apart – migrants on a quest for freedom or opportunity, and their families back home and in the West, who are willing to pay to ensure their loved ones make it.
Interviews with nearly 50 refugees, two smugglers and European prosecutors – as well as a review of documents released by Italian and European Union authorities – detail a sophisticated system built on an elaborate chain of dealers in Africa and Europe. The business relies on a trust-based exchange to transfer money without inviting scrutiny. Smugglers offer enticing group deals, such as one free crossing for every 10. During the summer's high season, prices soar. A single boat crossing on the Mediterranean cost $2,200 per passenger in August, up from an average $1,500 a year earlier, according to refugees' accounts.
Governments and law enforcement officials across Europe are trying to stop the smugglers. Europol says it and its partners have identified nearly 3,000 people since March 2015 who are involved in the smuggling trade. Italian police alone have arrested more than two dozen people whom prosecutors in Palermo believe helped organise thousands of boat trips between Libya and Sicily.
Sicilian prosecutor Calogero Ferrara has named two men – Ermias Ghermay, an Ethiopian, and Medhanie Yehdego Mered, an Eritrean – as kingpins in an organised-crime network responsible for bringing thousands of refugees to Italy. The men, Ferrara alleges, control an operation that is "much larger, more complex and more structured than originally imagined" when he began looking into smugglers. Both suspects are still at large.
Ferrara says the kingpins are opportunistic, purchasing kidnapped migrants from other criminals in Africa. They are also rich. By his calculations, each boat trip of 600 people makes the smugglers between $800,000 and $1 million before costs. Another smuggler whose activities Ferrara has been investigating made nearly $20 million in a decade.
Smugglers cut costs to maximise profit. They use cheap, disposable boats, dilapidated and rarely with enough fuel. They expect and bank on Europe's altruistic search and rescue missions. Some 150,000 people were saved in one year by an Italian naval operation that was launched in late 2013, according to United Nations Secretary-General Ban Ki-moon. It was suspended in late 2014 to save money and has been replaced by a more restricted European operation.
If a human cargo does go down, the smugglers' losses are minimal.
"There is no risk for the business," Ferrara said. "If you traffic in drugs and you lose the drug, somebody must pay for the drug. If (the migrants) sink and most of them die, there is no money lost."
So far, the networks have mostly eluded law enforcement because they are based on anonymous cells spread across many countries. Neither the refugees seeking smugglers' services nor the families footing the bill are interested in drawing attention to how the networks operate. Girmay himself declined to be interviewed for this story.
The Eritrean migrants interviewed for this story paid an average $5,400 each for the journey in the second half of last year. That's nearly eight times the World Bank's estimate of annual per capita income in Eritrea.
A United Nations report in June 2015 described Eritrea as a "country where individuals are routinely arbitrarily arrested and detained, tortured, disappeared or extrajudicially executed." The U.N. accused the government of gross human rights violations that "may constitute crimes against humanity."
Girma Asmerom, Eritrea's ambassador to the U.N., said that was a "sweeping statement (that) does not reflect the reality in Eritrea."
Why does the U.N. not mention the corporate and so called aid interventions causing the downfall of African nations? Could it be that like the EU, the U.N. is simply a large multinational and corporate special interests group?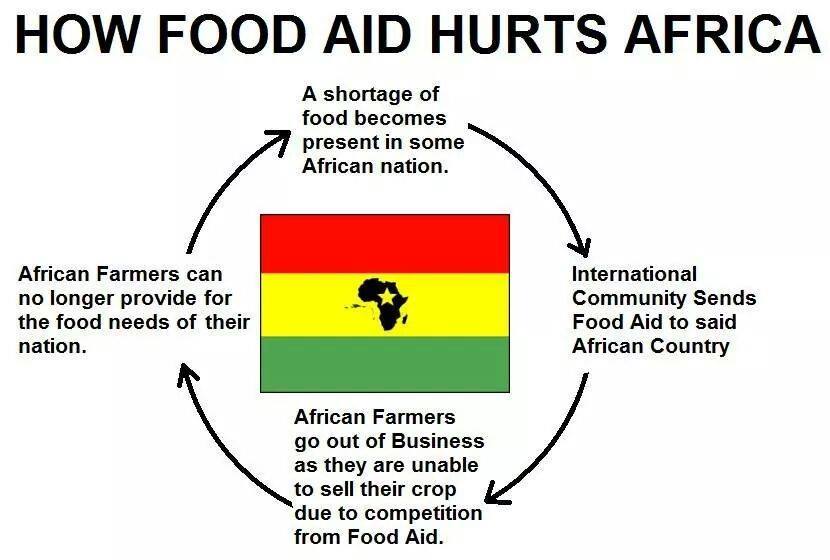 In an interview in New York, Asmerom said people were moving to escape poverty. He blamed Western nations for encouraging Eritreans to leave by offering them instant asylum. The motive of these nations, he said, was to weaken and marginalise the Eritrean government in order to serve their geopolitical interests.
"The Europeans and the Americans are contributing to this dynamic of human trafficking and misery," he said.
In his new home, Tesfom spent hours in online chat rooms talking to other Eritrean dissidents and attended rallies in Washington and New York trying to draw attention to the plight of his compatriots.
Despite the distance separating him from his family, he says he still feels responsible for his siblings' well-being. In 2011, his brother Habtay tried to emigrate to Israel but was kidnapped for ransom and tortured by nomads in the Sinai desert. Tesfom negotiated with middlemen to obtain his release. Habtay is now 25 and lives in Israel.
Tesfom's sister Sara, 20, hired a smuggler in Eritrea who brought her to Sudan, raised the price of her journey six-fold, then threatened to sell her to a nomadic tribe. Tesfom paid $6,000 to send her to Ethiopia, where she lives as a refugee.
The payoffs strained Tesfom's finances. He says he was working 70 hours a week delivering pizzas and driving a delivery truck, to make little more than the rent and insurance fees on his Nissan Altima. He didn't expect to be on the hook for another sibling's escape.
But in late 2014, Girmay was thrown in jail after he dropped out of high school to evade national service. In May last year, he escaped and slipped into Sudan.
For most Eritreans aiming for Europe, Sudan is the first major stop. One way to get there is via refugee camps in northern Ethiopia. Thousands of Eritreans pass through these camps every month, according to the UNHCR. From there, travellers pay up to $1,600 to get to Khartoum, the Sudanese capital.
Girmay took a different route, across Eritrea's western border to the Shagarab refugee camp in eastern Sudan. From there, he called his parents to ask for money to pay smugglers who could get him past checkpoints on the road to Khartoum.
"My father was distraught," Tesfom said. "He told me, 'I should have never let you leave. I could have had all my children here with me.'"
Tesfom was angry, too, but he couldn't leave his brother stranded. He got a friend in Sudan to buy $200 in pre-paid cell phone minutes and text the code to his brother. Pre-paid mobile minutes are used as currency in many parts of Africa, especially in places where banks are scarce or mistrusted. Girmay could easily exchange the minutes for cash.
Then, Tesfom called Girmay and urged him to join their sister in Ethiopia. Girmay had his heart set on Europe. The brothers fought over the phone.
"If you listen to me, I'll help you," Tesfom chided his brother. "If you don't, you'll be on your own just as you were when you left home."
At first, Tesfom thought he had won the argument. He agreed when Girmay asked him to send money to Khartoum, the financial hub through which much of the money in the trade is routed.
The main payment system for smugglers in Khartoum is hawala. Hawala depends on close personal relationships between people often separated by vast distances. There are no signed contracts, and few transactions are recorded in ledgers.
Instead, an agent, often in a Western country, accepts a deposit and calls or emails a counterpart in Khartoum to say how much money has been received. The agent in Khartoum then pays out that sum to the person being sent the money, minus a transaction fee and often at a better exchange rate than a bank would offer. The two agents eventually settle their transactions through banks. Although informal, it is a legal way of transferring money and is most used by Asian and African immigrants in the West. Italian investigators say smugglers use hawala transfers for 80 percent of their transactions.
In late May, Tesfom withdrew $1,720, all that was left in his Bank of America account, and went to a Sudanese hawala agent in Schenectady, New York. The agent kept $120 in service fees and told his counterpart in Khartoum that a deposit had been made in New York. The man in Khartoum then paid Girmay 8.30 Sudanese pounds for every dollar, 40 percent better than what banks were offering that day.
It is not clear whether the agent in Schenectady, whom Tesfom declined to identify, or others in the business are knowing or unwitting participants in the smuggling trade.
"The agents provide the service with no moral judgment. What people eventually do with the money is up to them," said Gianluca Iazzolino, a University of Edinburgh researcher who studies Somali hawala networks in Nairobi.
Once Girmay had the money, according to his brothers, he searched for a smuggler in Khartoum and found a man named Tsegay. Middlemen like Tsegay, who often go by their first name to shield their identity, are trusted by refugees trying to cross the Sahara. They work with Sudanese and Libyan partners who have cleared the route ahead. Their best asset is a reputation – deserved or otherwise – as honest men and women who speak the languages of the people they serve, share the same religion, and often hail from the same towns and villages. They hire people called "feeders" to advertise their safety records and to recruit new arrivals.
The feeders usually work in businesses, such as home rentals and catering, that are likely to bring them into contact with new arrivals. They promote smugglers, who pay them a retainer fee, and set up deals between refugees and smugglers. Sometimes, they hold smugglers' fees in escrow until refugees reach Libya. Recent refugees, in fact, say they only dealt with feeders and never negotiated directly with smugglers.
In Khartoum, Tsegay arranged for Girmay and 300 others to cross into Libya for $1,600 a person. On the edge of the desert, the refugees were handed over to Libyan smugglers, Girmay told his brother on the phone.
The International Organization for Migration (IOM) says the Sahara crossing is at least as deadly as the Mediterranean, although most incidents go unreported. Some refugees fall off their trucks and are left behind as their column races through the desert. Accidents are common. But the biggest problem is dehydration.
"For two days and one night we had no food and no water," said Gebreselassie Weush, an Eritrean refugee interviewed in Catania, Italy, after he crossed the Sahara in August. "We had to drink our own urine."
Gunmen prowl the desert looking for human chattel. One Eritrean asylum seeker in Germany said tribesmen kidnapped his group and sold him for $500 to a military chief in Sabha, Libya. He was tortured for months because his family could not afford the $3,400 ransom the chief demanded. The women in his group, he said, were raped every time they were sold to a new owner. He escaped when fighting broke out in the city.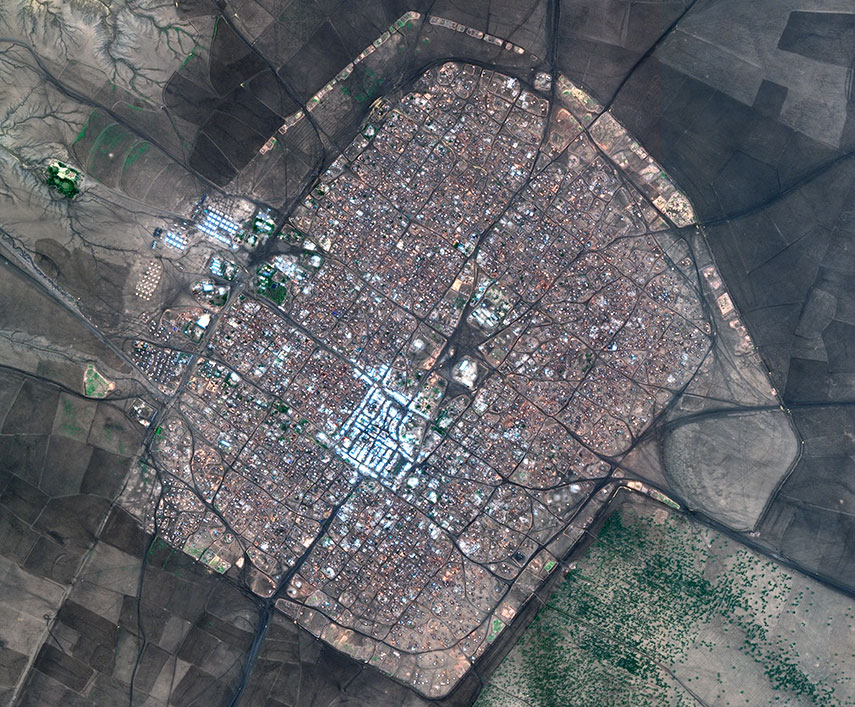 Far from the nearest town, the Shagarab refugee camp in Sudan is a temporary refuge for many Etirtreans bound for Europe. 
Because the desert journey is so perilous, smugglers let refugees withhold payment until they get to Ajdabiya, a town in northeastern Libya. Ajdabiya is dotted with abandoned buildings and barns where smugglers jail the migrants until everyone has arranged for their fare to be paid.
Some smugglers give refugees smartphones with apps like Viber, Skype and WhatsApp so they can get in touch with their families. The apps save money on international calls, and, more important, circumvent police wiretaps.
Some families quickly settle the debt once they are satisfied their relative is alive. For others, the phone call is the first time they learn a loved one is in Libya. Freweini, an Eritrean in Denmark, was startled when her younger brother called her from Ajdabiya in May, begging her to save him.
"They said they'll hand me over to the Islamic State unless I pay them," he told Freweini, who asked that her last name not be used because she still has family in Eritrea.
She had four days to send the money, so she called friends and asked how she could get the sum to Sudan. One of them led her to a man who runs a spice store in Copenhagen. The spice merchant met her on a busy street corner, where she gave him 28,000 krone (about $4,135) to send to his agent in Sudan. He laughed her off when she asked for a receipt. A few days later, the shopkeeper called back and said she was 2,000 krone short, so they met again.
Three weeks later, her brother crossed the Mediterranean. He is now seeking asylum in Germany.
THE LONG WAIT
When Girmay failed to get in touch after his June call, his brothers tried to find out what happened, spurred by anxious calls from their mother. Habtay, the 25-year-old living in Israel, sent Tesfom a text on Viber with a number for Tsegay, the smuggler in Khartoum.
Tesfom contacted Tsegay that week. The smuggler was brief but reassuring. Girmay would be in Tripoli in two days, Tsegay said, and promised to call back with more details. That night, Tsegay disconnected his phone. He did not answer repeated calls from Reuters.
Desperate, Girmay's older brothers called people they knew in Sudan and Libya. Someone said there were three trucks in Girmay's convoy, but that only two had arrived in Tripoli. One smuggler told Tesfom to be patient; someone would eventually end up calling him for ransom.
Libyan militants routinely round up refugees and hold them in detention camps until they, or their families abroad, pay for their release. The price ranges from $1,200 to $3,400. This is such common practice that an Eritrean smuggler, whose phone calls were wiretapped by Italian police in 2013 as part of prosecutor Ferrara's investigation, described negotiations with abductors as a routine part of his job.
"I tell (the refugees) before I send them off … if you fall off the car and you break your legs, that is God's doing," the smuggler, who goes by the name John Mahray, said on a recording of the call reviewed by Reuters. "The roads may get blocked, and that is God's doing. But if you're kidnapped and if they ask you for more money, that is my responsibility because… I will pay all the money I have to secure your freedom."
To prepare for the ransom demand he assumed was coming, Tesfom borrowed money in July and sent $3,000 to his brother in Israel. In two days, his brother confirmed that the sum, minus a service fee, had been deposited into his account in Tel Aviv.
"TELL ME IF HE'S DEAD"
In July, a month after Girmay's disappearance, there was still no word from him. Tesfom found the uncertainty unbearable. At night, he replayed their last conversation in his mind and regretted his angry words. The hardest part was hearing the pleas of his mother in Eritrea. "Tell me if he's dead," she kept asking. Tesfom stopped answering her calls.
Then, one Friday morning in mid-August, Girmay called Tesfom from Tripoli. He said he had been captured by a militia. He escaped when fighting broke out near where he was being held, and walked for days until he reached the city. He had not eaten in two days.
After some back and forth, the brothers decided that Girmay should hand himself over to a well-known Eritrean smuggler living in Libya called Abusalam.
The Eritrean exodus has been good for men like Abusalam. In unfamiliar territory, refugees tend to trust their fellow countrymen. Abusalam and his colleagues were once migrants themselves but never moved on from Libya. They liaise with hawala agents and Libyan suppliers of boats and transit papers. Reuters could not reach Abusalam for comment.
It is unclear who in Libya controls the business of shipping migrants across the sea. It is a well-established trade, pre-dating the fall of Muammar Gaddafi in 2011. According to an Italian police investigation in the mid-2000's, five Libyan clans dominated the trade from bases in Tripoli and Zuwara, a small city on the Mediterranean. Some were former agents of Libyan secret services. Most had farms that doubled as holding cells for refugees before they departed for Europe.
A security vacuum in the wake of Gaddafi's overthrow disrupted the status quo, says Paola Monzini, who has studied the Mediterranean smuggling business for more than a decade.
"Militias can give protection to anyone so it has become easy to get into the business," Monzini said. "But from what I have seen, Libyans still control the sea departures."
After the brothers paid $2,200 in boat-passage fees, Abusalam sent Girmay to a holding cell by the sea where other Eritrean and Ethiopian refugees awaited a vessel. Migrants are assigned numbers so that smugglers can keep track of who has paid and who has not. They are also assigned places on the boat: above deck, where the chances of surviving are the highest, and below deck, where any shipwreck means near-certain death.
In the days before Girmay set out across the Mediterranean, Libya and its shores were becoming more dangerous. In 2015, an estimated 3,800 people drowned or went missing while crossing the sea, according to the IOM. About 410 more died or disappeared this year. All no doubt counting on rescue from willing Coast Guards.
http://cds1.yospace.com/access/d/u/0/1/web/type=video,fmt=mp4,maxs=855×479/115735557?f=100066135378
On the first Wednesday in September, at approximately 1 a.m., Girmay crammed into a small boat with 350 others, according to the accounts of two refugees on the trip. Within hours, the boat was spotted by rescue ships as they had hoped. The next day, he landed in Italy.
Girmay made his way quickly up Italy, into Germany, and then on to Sweden. He is now seeking asylum there, according to his brother…
Around the time Girmay arrived in Italy, his father in Eritrea was thrown in jail again. He was reportedly arrested at a hawala agent's while receiving money Tesfom had sent from New York. Two weeks later, he was released on a 200,000 nakfa (nearly $12,360) bail.
One wonders if all the fighting fit men stayed at home instead of deserting their countries, whether these countries would be safer?
Why is the US, UK and EU encouraging young able bodied men to desert their countries instead of fighting for the freedom of their countries so that their people can live in Peace?
The refugee and Asylum solution can never work as the numbers are simply too vast. The countries where these people come from HAVE to be re-established WITHOUT CORPORATE interests. Eritrea is a stones throw from Saudi Arabia, why are they not going there?
REUTERS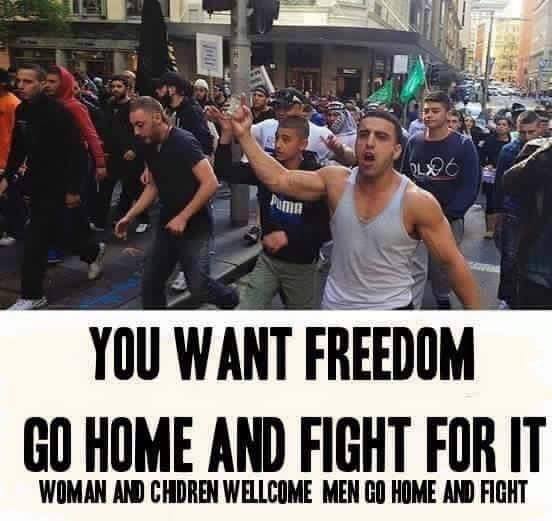 ---
Read also: Immigration, Rape, MultiCulturalism, Pedophilia by Muslims & Blacks, are World War 3 Weapons launched by USA, UK & EU to Destroy ALL countries!
---